Oakland and East Bay Property Management
Let Us Manage Your Oakland and East Bay Rental Property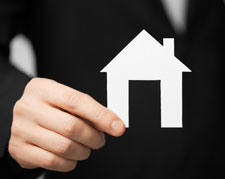 We offer a full range of property management services tailored to you as an investor, homeowner, or landlord. We have an extensive portfolio of single family homes, townhouses, condos, and apartments in the area.
Trust Our Experience to Handle All of Your Real Estate Needs in One Place
There are countless reasons why using a property manager can be beneficial to you.  Here are just a few examples:
Peace of mind.  Having a property manager provides an intermediary between yourself and your tenants.  Instead of being contacted directly by your tenants, all matters are handled by your property manager and you can simply view your managed property as if it were an investment.  We have a live answering service for after hour emergencies available 24/7.
Time is money.  Those of us with a do-it-yourself nature know from experience that sometimes it pays to have someone who knows how to do it, just do it (and do it right).  Are you worried about unfinished preparations?  Need to paint?  My floors are a mess?  Trust us, we've been at this for years, talk it over with us and see if you are convinced.
Paperwork and Contracts.  Our tried and true documents have been in use for many years, and are the product of statewide efforts in best practice and risk management.  We'll handle and maintain the paperwork so that you don't have to.
Tenant Placement.  As a small company, we are careful that we select tenants that will pay rent on time and take care of your property.  We run a credit check (liens, judgements and collections), employment verification, and five years rental references.  If we've agreed to manage your property, we are confident we can find a quality tenant to live in it. You always have the right to have final say in tenant selection.
Expert Advice.  While you will always maintain control of your investment, an expert opinion can go a long way.  We take the guess work out of managing your valuable property assets. We bring over 100 years combined experience and expertise to protect your investment.
Please call us direct at 510-530-2050.  Thanks for the visit!
Inquire About Our Services
Oakland Area Information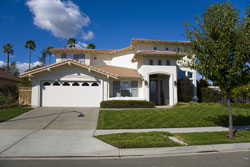 Oakland is the largest city and the county seat of Alameda County, California, United States. A major West Coast port city, Oakland is the largest city in the East Bay region of the San Francisco Bay Area, the third largest city overall in the San Francisco Bay Area, the eighth largest city in California, and the 45th largest city in the United States, with a population of 419,267 as of 2015. It serves as a trade center for the San Francisco Bay Area; its Port of Oakland is the busiest port in the San Francisco Bay, the entirety of Northern California, and the fifth busiest in the United States. The city is located six miles (9.7 km) east of San Francisco. Oakland was incorporated in 1852. Source From Wikipedia
Areas We Serve
Oakland
San Leandro
Emeryville
Hayward
Alameda